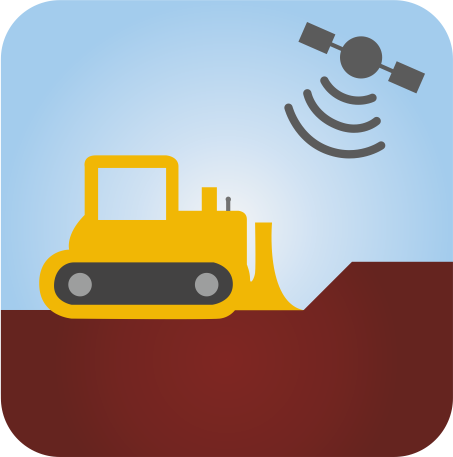 The agriCAD LL2 system is an innovative tool for agricultural leveling that brings to the tractor the power and precision of professional software used by major technical studies for the calculation of volumes, disCAV.
The LL2 system, defined as one of the best innovative systems of 2015 by the European Space Agency, improves the current traditional laser system using the latest and most efficient GPS satellite technology.
Using the satellite system, the operator can survey the area to be leveled in a very simple way, can set the slopes and perform the work with the blade that automatically follows the defined project.
You can set 1, 2 gradients, run 0 slope plans, load complex projects previously processed in the office.
The system takes 100% of the advantages of GPS with a saving of time compared to traditional laser systems.
Does it work on all levels?
Fontana, all models
Montefiori, all models
Rossetto, all models
Mara/Novac, all models
Foreign levels
---
---
What does GPS do in more?
the operator performs the survey directly from the machine
the installed Discav Control Machine software is easy to learn
the plan of less land movement is calculated automatically
displays the volume of cut / fill in cubic meters
you can change the water direction and slopes intuitively by selecting point A and point B on the screen
calculation of the average transport moment in real time (that is, the average distance of the earth's displacement in meters)
it displays the position of the machine on the field with the highlighted areas of excavation and fill
it can make plans with different slopes without moving the base and with a unique map of reinforcements!
Operational advantages compared to the laser?
there are no problems with obstacles (cottages, buildings, trees)
the light tripod remains on the sideline
GPS is not influenced by fog, dust, wind
the error does not decay when the machine is far from the base
Strengths?
drastic reduction of execution times
extreme ease of use even for staff without experience
real perception of the progress of work
automatic blade control with millimeter precision
remote survey export and office processing with disCAV Green software
printing of color reliefs for presentation to the client or to regional authorities or for PSR requests
tested and tested by years of field experience
See the Solutions section to discover all the applications we make with GPS and leveling.
Technical specifications:
Satellites: GPS + GLONASS (L1L2)
Height accuracy: +/- 0.01m - Working radius, without moving the tripod: 3km
Sturdy anti-dust monitor: 10 "
Solenoid valve: Proportional (optional)
Blade control joystick: automatic and manual, replaces the laser box
Contact us for more details!